China cuts RRR as real estate market remains front and center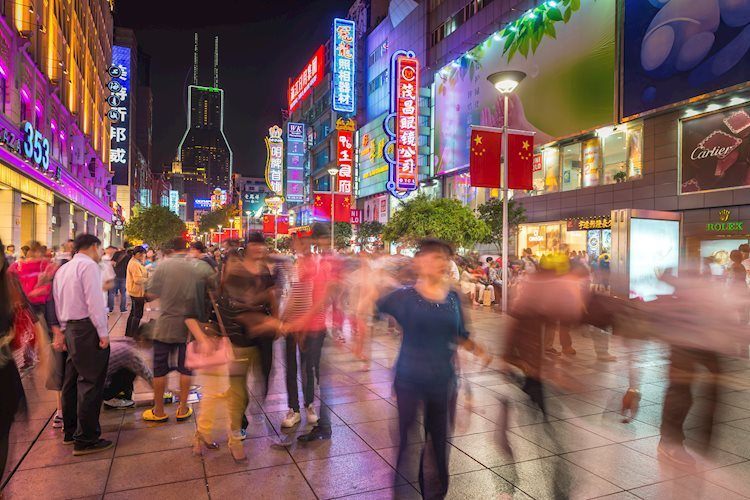 Remarks / Observations
– German factory orders for October fell short of expectations.
– Chinese PBoC Reduces Global RRR by 50 basis points as the Chinese real estate sector remained the center of attention.
Asia
– Japanese Prime Minister Kishida has said he will maintain a cautious stance on coronavirus policy and not hesitate to provide funds to tackle the coronavirus crisis.
– Sunshine 100 real estate developer [2608.HK] default announced on senior bonds maturing in 2021.
– Chinese real estate developer Evergrande [3333.HK] said it would continue discussions with offshore bondholders on December 7, ahead of the next payment deadline. Filed its intention to actively engage with foreign creditors on a restructuring plan, a sign that its $ 300 billion in foreign and local liabilities have become unsustainable.
Coronavirus
– A study indicated that Omicron may be more infectious because it shares the genetic code with the common cold coronavirus.
Europe
– British Prime Minister Johnson has said he has ordered his team to defuse tensions with France paving the way for a new Anglo-French treaty after next year's elections.
– Chancellor of the Exchequer Sunak (Fin Min) said he was preparing a 2% cut in income tax or VAT rates before the next elections.
– IMF chief Georgieva said there would likely be downward revisions to global growth forecasts; Had been concerned that the recovery was faltering even before Omicron emerged.
– Turkey's B2 rating confirmed by Moody's; Maintains negative outlook.
– Fitch upgraded Italy's sovereign rating one notch to BBB from BBB-; Stable outlook.
– Fitch confirmed Russia's sovereign rating at BBB; stable outlook.
Americas
– Goldman Sachs analyst cut US GDP growth forecast for 2022 from 4.2% to 3.8%; updated outlook to incorporate omicron virus variant.
Energy
– Saudi Arabia has raised oil prices for all grades of crude for buyers in the United States and Asia.
– OPEC Sec Gen Barkindo said OPEC will continue its supply adjustments to achieve stability in the oil market.
Speakers / Fixed income / FX / Commodities / Erratum
Actions
Indices [Stoxx600 +0.64% at 465.72, FTSE +0.85% at 7,182.91, DAX +0.58% at 15,256.75, CAC-40 +0.68% at 6,811.28, IBEX-35 +1.02% at 8,325.73, FTSE MIB +1.04% at 26,207.00, SMI +0.84% at 12,277.65, S&P 500 Futures +0.50%].
Market focal points / Key themes: European indices generally open upwards and progress in the green as the session progresses; rising sectors include consumer discretionary and materials; while among the lagging sectors are industry and technology; Finland closed for holidays; EssilorLuxottica completes the acquisition of GrandVision; Saint-Gobain acquires GCP; Intertrust to be acquired by CSC; earnings expected in the next US session include SAIC.
Actions
– Consumer discretionary: Intertrust [INTER.NL] + 7% (to acquire).
– Finances: Deutsche Bank [DBK.DE] + 3% (analyst upgrade), Amigo Holdings [AMGO.UK] -18% (arrangement scheme).
– Health: Bavarian Nordic [BAVA.DK] -4% (results of vaccine trials; prospects reduced).
– Industrials: Clarkson [CKN.UK] + 4% (trading update), SSAB [SSABA.SE] -8% (order lost).
Loudspeakers
– China PBoC cut reserve requirement ratio (RRR) by 50bp; effective December 15 Position reiterated to maintain prudent monetary policy and maintain reasonably abundant liquidity. Speed ​​up intercyclical adjustments. The RRR was reduced to free up 1.2T CNY cash in the banking system and banking sector to use part of the RRR funds to repay the MLF.
– Chinese Politburo noted that macroeconomic policies should be stable and effective in 2022; reiterated to continue to implement a proactive fiscal policy and a prudent monetary policy. Monetary policy must be more flexible and appropriate and raise the basic competitiveness of the manufacturing sector.
– Central Bank of Sweden (Riksbank) November report noted that the policy should continue to support the economy. Members supported the decision to keep the repo rate unchanged at 0.00% (zero) and to buy bonds in the first quarter to offset principal payments. Some members have called for purchases to be further reduced in 2022. The PIF forecast is expected to fall to a fairly low level in 2022.
– British Prime Minister Johnson said he saw no need to change the guidelines on omicron. The government denied acted too late to bring pre-departure testing back amid the Omicron spread.
– German health entering Min Lauterbach said the pandemic will last longer than many people believe.
– Peskov, spokesperson for the Russian government said President Putin and U.S. President Biden's call was scheduled for 10:00 a.m. EST (3:00 p.m. GMT) on Tuesday, December 7. Call to review progress in relations since the June summit in Geneva. Putin wanted Ukrainian tensions, NATO and security guarantees to be at the center of the call.
– Xie Fuzhan, Chinese researcher at CASS said to see GDP growth of around 8.0% in 2022 and a higher CPI from 2021 level.
Currencies / Fixed Income
– The USD was stable despite last week's payroll report. Dealers noted that Fed policymakers continued to report a faster pullback in asset purchases at the next meeting in mid-December despite the emergence of the Omicron coronavirus variant.
Economic data
– (DE) Germany Oct. Factory orders M / M: -6.9% vs. -0.3% e; Y / Y: -1.0% against + 5.5% e.
– (CZ) T3 Czech Average real monthly salary Y / Y: 1.5% against 1.4% e.
– (CZ) Czech retail sales in October Y / Y: + 0.3% vs. -1.1% e; Retail sales (excluding auto) Y / Y: 5.6% vs. 4.7% e.
– (AT) Austria Nov. wholesale price index M / M: 1.0% against 2.6% previously; Y / Y: 16.6% against 15.8% previously.
– (TW) Taiwan's foreign reserves in November: $ 547.3 billion against $ 546.7 billion previously.
– (DE) Germany Nov Construction PMI: 47.9 against 47.7 previously.
– (SE) Sweden Q3 Current account balance (SEK): 63.0 billion against 85.7 billion previously.
– (IT) Italy Oct M / M retail sales: 0.1% vs. 0.3% e; Y / Y: 3.7% vs. 4.0% e.
– (CH) Total Swiss weekly sight deposits (CHF): 720.3 billion against 719.4 billion previously; National sight deposits: 645.7 billion against 646.9 billion previously.
– (United Kingdom) Nov. New car registrations Y / Y: + 1.7% against -24.6% previously.
– (United Kingdom) Nov Construction PMI: 55.5 vs. 54.2e (10th month of extension).
– (EU) Euro zone Dec Sentix Investor confidence: 13.5 vs. 12.5e.
– (GR) Greece Q3 GDP Q / Q: 2.7% v 0.9% e; Y / Y: 13.4% against 16.2% previously; NSA GDP (unadjusted): Y / Y: 13.7% against 16.4% previously.
Issue of fixed income securities
– (LT) Latvia sell durable January 2030 tickets; low view guidance 30bps zone at mid-swaps.
Look ahead
– (UR) Ukraine Nov Official reserve assets: none is against $ 29.7 billion before.
– 5:25 am (EU) Daily liquidity statistics from the ECB.
– 5:30 am (DE) Germany will sell a total of 6.0 billion euros in 6 and 12 month BuBills.
– 5:30 am (NL) The Dutch Debt Agency (DSTA) will sell € 2.0 to 4.0 billion in 3- and 6-month bills.
– 06:00 (SE) Sweden Central Bank (Riksbank) Skingsley.
– 6:00 am (IL) Israel will sell bonds.
– 06:25 (BR) Weekly survey of economists at the Central Bank of Brazil.
– 6:30 am (UK) Broadbent by BOE.
– 06:30 (TR) Turkey Nov. Real effective exchange rate (RRSP): no est v 60.37 before.
– 6:45 am (US) Correction of the daily Libor.
-07: 00 (TR) Turkey to sell floating bonds.
– 07:00 (IN) India announces details of next bond sale (held on Friday).
– 07h00 (MX) Mexico Nov Consumer confidence: no est v 43.6 before.
– 07:00 (MX) Mexico Nov. Vehicle production: no earlier version than version 257.8K; Vehicle exports: no previous version of version 224.5K.
– 07h00 (CL) Chile Oct Nominal salary H / H: no est v 0.4% before; Y / Y: No is 5.7% v before.
– 08:00 (BR) Brazil Nov. Vehicle production: No est v 177.9K before; Vehicle sales: no earlier version than 162.4K; Vehicle exports: no previous version of 29.8K.
– 08h00 (UK) Daily Baltic Dry Bulk Index.
– 9 a.m. (FR) The French Debt Agency (AFT) will sell € 3.8 to 5.0 billion in 3-month, 6-month and 12-month bonds.
– 9.45 a.m. (UK) BOE buys £ 1.47 billion in a deal to buy Gilt APF (3-7 years).
– 5:30 PM (AU) Australia ANZ Roy Morgan Weekly Consumer Confidence Index: Not v 106.0 before.
– 18:00 (KR) South Korea Current account balance Oct. Merchandise balance (BOP): no estimate compared to $ 9.5B previously.
– 18:30 (JP) Japan Oct. Work Cash Earnings Y / Y: 0.4% ev 0.2% before; Real cash profit Y / Y: -0.5% ev -0.6% previously.
– 18:30 (JP) Japan Oct Household expenditure Y / Y: -0.6% ev -1.9% before.
– 7:01 pm (UK) Nov BRC like-for-like sales Y / Y: none is v -0.2% before.
– 7:30 p.m. (AU) Australia Q3 House price index Q / T: 5.0% ev 6.7% before; Y / Y: 21.7% compared to 16.8% previously.
– 8:00 p.m. (PH) Philippines October Unemployment rate: None is against 8.9% before.
– 8:00 p.m. (PH) Philippines Nov CPI Y / Y: 4.0% ev 4.6% before.
– 22h00 (ID) Indonesia Nov. Foreign reserves: no estimate against 145.5 billion dollars previously.
– 10:30 p.m. (AU) RBA decision on interest rates: Should leave the Cash Rate Target unchanged at 0.10%.
– 10:30 p.m. (HK) Hong Kong to sell 3 and 6 month coupons.