Choose a career as a real estate agent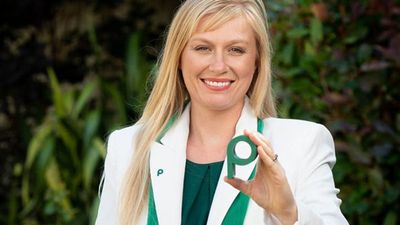 Learnings
The Junior Estate Agent Apprenticeship Standard or the Housing Property Management Standard are pathways into the sector. They are an ideal way to learn and a practical way to train that can open doors for learners and retain essential talent for employers.
They are available for people of all ages to work in a real environment, learn life and business skills while earning a qualification.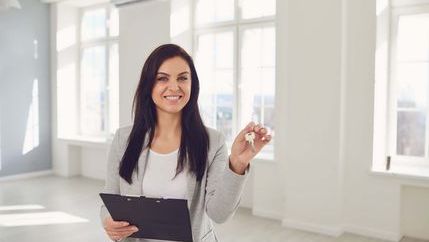 07 Feb 2022
Celebrating National Learning Week 2022
The real estate sector has seen a steady increase in the number of apprentices and Propertymark Qualifications has seen a staggering 134% growth in final assessment (EPA) enrollments for the junior estate agent apprenticeship between 2020 and 2021.
Qualifications
Demonstrating professionalism by obtaining a qualification is the best way to be attractive to employers. Propertymark Qualifications, the UK's specialist awards organisation, offers recognized awards and certificates for the property industry.
Where regulations apply in the UK for estate agents and in England for agent leasing, any delivering staff who will carry out visits, market assessments, negotiate with and on behalf of clients or provide direct advice to clients must have a minimum level 3 qualification.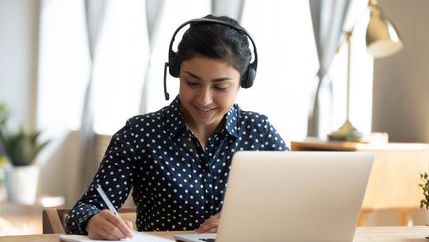 February 17, 2022
Records show more estate agents gaining qualifications
The number of agents seeking formal qualifications has seen a marked increase over the past year, signaling an increased appetite to receive formal accreditation and further professionalize the sector.
Real estate agents
Working as a real estate, rental or commercial property agent or auctioneer involves meeting new people on a daily basis and working with a range of properties. Officers are forward oriented and the role requires many personal and professional interactive skills. Understanding the different legislation affecting each sector of the real estate industry is also essential.
Top tips for those looking for a career in the real estate industry:
The confidence to meet people and be friendly is key to interacting with customers

Relevant experience will give a head start, having a weekend position will demonstrate the willingness and passion to work full time in the sector

Full UK driving license to attend tours and assessments

Punctuality and good written and verbal communication skills

Undertake CPD to keep you up to date on relevant topics and changes that may affect an agent's working life
Support for property marks
Joining Propertymark will give those entering the profession the support and tools to stay at the top of their game and stay above their competition. Additionally, there are many opportunities to continually learn and network with peers through a program of events.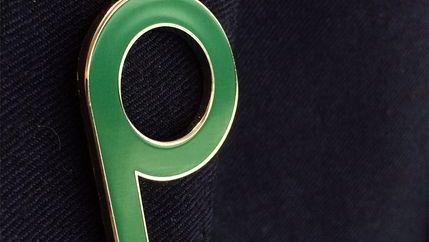 Benefits of Membership
Membership comes with benefits, preferential rates and services developed in partnership with members to give you the advantage in addition to your experience, qualifications and praise. Make sure you are aware of all that membership has to offer.
element var gaTagWrap = document.createElement('noscript'); gaTagWrap.id='civic-gtm-noscript'; let gaTagMan = document. createElement('iframe'); gaTagMan.src="https://www.googletagmanager.com/ns.html?id=GTM-MFJHJBD"; gaTagMan.style="width:0;height:0;display:none;visibility:hidden"; gaTagWrap.appendChild(gaTagMan); document.body.insertAdjacentElement("afterBegin", gaTagWrap ); the window['ga-disable-UA-4539756-11'] = false; }, onRevoke: function(){ var gtmTag = document.getElementById('civic-gtm-noscript'); gtmTag.remove(); the window['ga-disable-UA-4539756-11'] = true; }, third-party cookies: [{"name":"Google","optOutLink":"https://tools.google.com/dlpage/gaoptout"}]
} , { name: 'Marketing', label: 'Marketing', description: 'We do not provide any personal information we collect to third parties. Targeting and retargeting cookies and advertising technologies such as Facebook pixels help us deliver relevant ads to you more effectively by collecting information about your browsing habits and site usage. We do not control social media cookies and they do not allow us to access your social media accounts. Pixels can also tell us when certain advertisements have been shown to you and limit the number of times you see the same advertisement. You can unsubscribe and change your preferences regarding marketing cookies at any time. ', cookies: ["'gt'","'guest_id'","'personalization_id'","'tfw_exp'","'metrics_token'","'GPS'","'PREF'","'_mkto_trk'"], recommendState: true, onAccept: function(){ // ADD Facebook Pixel !function(f,b,e,v,n,t,s){if(f.fbq)return;n=f.fbq=function( ){n.callMethod? n.callMethod.apply(n,arguments):n.queue.push(arguments)};if(!f._fbq)f._fbq=n;n.push=n;n.loaded=!0;n.version ='2.0′; n.tail=[];t=b.createElement(e);t.async=!0;t.src=v;s=b.getElementsByTagName(e)[0]; s.parentNode.insertBefore(t,s)}(window,document,'script','https://connect.facebook.net/en_US/fbevents.js'); fbq('init', '863682970469989'); fbq('track', "PageView"); fbq('consent', 'grant'); var fbTagWrap = document.createElement('noscript'); fbTagWrap.id = 'civic-fb-pixel-noscript'; var fbTagMan = document. createElement('img'); fbTagMan.src = "https://www.facebook.com/tr?id=863682970469989&ev=PageView&noscript=1″; fbTagMan.style="width:0;height:0;display:none;visibility:hidden"; fbTagWrap.appendChild(fbTagMan); document.body.insertAdjacentHTML("afterBegin", fbTagWrap.outerHTML ); //document.body.insertAdjacentElement("afterBegin", fbTagWrap.outerHTML ); // END Facebook Pixel // ADD LinkedIn var _linkedin_partner_id = "238970"; window._linkedin_data_partner_ids = window._linkedin_data_partner_ids || []; window._linkedin_data_partner_ids.push(_linkedin_partner_id); (function(){ var s = document.getElementsByTagName("script")[0]; var b = document. createElement("script"); b.type = "text/javascript"; b.async = true; b.src = "https://snap.licdn.com/li.lms-analytics/insight.min.js"; s.parentNode.insertBefore(b, s);} )(); // including the
let liTagWrap = document. createElement('noscript'); let liTagMan = document. createElement('img'); liTagMan.src = "https://px.ads.linkedin.com/collect/?pid=" + _linkedin_partner_id + "&fmt=gif"; liTagMan.style="width:0;height:0;display:none;visibility:hidden"; liTagWrap.appendChild(liTagMan); document.body.insertAdjacentHTML("afterBegin", liTagWrap.outerHTML ); // END LinkedIn }, onRevoke: function(){ }, thirdPartyCookies: [{"name":"Twitter","optOutLink":"https://twitter.com/settings/account/personalization"},{"name":"YouTube","optOutLink":"https://policies.google.com/technologies/managing?hl=en"},{"name":"Facebook","optOutLink":"https://www.facebook.com/help/568137493302217″},{"name":"Vimeo","optOutLink":"https://vimeo.com/cookie_policy"},{"name":"LinkedIn","optOutLink":"https://www.linkedin.com/psettings/guest-controls/retargeting-opt-out?trk=microsites-frontend_legal_cookie-policy"}]
} , { name: 'Social Sharing', label: 'Social Sharing', description: 'We use the AddThis social sharing plugin to allow you to easily share certain web pages on your social networks.', cookies: ["'__atrfs'","'__atuvc'","'__atuvs'","'loc'","'uvc'","'xtc'","'mus'","'na_*'","'ouid'","'ssc'"], RecommendedState: true, onAccept: function(){ // Add addThis var addThisScriptTag = document.createElement('script'); addThisScriptTag.id = 'civic-addthis-script'; addThisScriptTag.src="https://s7.addthis.com/js/300/addthis_widget.js#pubid=ra-4d74c2894be8ba5f"; document.body.appendChild(addThisScriptTag); var shareWidget = document. getElementsByClassName('widget widget-share'); if (shareWidget) { if (shareWidget[0] ) { shareWidget[0].classList.remove('hidden'); } } // End of addThis }, onRevoke: function(){ // remove addThis var addThisScriptTag = document. getElementById('civic-addthis-script'); addThisScriptTag.remove(); var shareWidget = document. getElementsByClassName('widget widget-share'); if (shareWidget) { if (shareWidget[0] ) { shareWidget[0].classList.add('hidden'); } } // Finish removing addThis }, ThirdPartyCookies: [{"name":"AddThis","optOutLink":"https://www.addthis.com/privacy/opt-out"}]
} ], // Array of objects based on CookieCategory object consentCookieExpiry: 90, statement: { description: 'For more details about the cookies we use, please check our' , name: 'Privacy Policy 2021' , url: 'https: / /www.propertymark.co.uk/privacy-policy.html', update: '21/01/2021′ }, logConsent: true, encodeCookie: true, sameSiteCookie: true, sameSiteValue: "Strict", closeOnGlobalChange: true , subDomains: true, // Customize appearance and behavior "icon", notifyDismissButton: true, settingsStyle: "button", acceptBehaviour: "recommended", text: { title: 'This site uses cookies', intro: 'Some of the cookies we use on our site are "necessary" (meaning they are essential for the website to work as it should), while others help us improve your experience by providing information about how the site works used. You have a choice as to which cookies you accept. You can change your preferences at any time.' , acceptRecommended: 'Accept recommended settings' , rejectionSettings: 'Reject all' , requiredDescription: 'These cookies are required for the website to perform basic site functionality. In order to disable these cookies, you may need to change your web browser settings. You can also visit www.allaboutcookies.org for more details on how to delete or reject cookies and for more information about cookies in general. Please note that changing the settings will affect site performance. The settings save your login information so that the site recognizes you when you return for your convenience and to improve your experience, you can change these settings at any time.' , notifyTitle: 'Your consent to use cookies' , notifyDescription: 'By using this Site, you agree that we can store and access the above cookies on your device.' }, branding: { fontFamily: 'URW Geometric,sans-serif', fontSizeTitle: '22px', fontSizeIntro: '18px', fontSizeHeaders: '18px', fontSize: '18px', fontColor: '#FFFFFF', backgroundColor: ' #007A53', acceptText: '#004E35', acceptBackground: '#FFFFFF', rejectText: '#FFFFFF', toggleText: '#004E35', toggleColor: '#004E35', toggleBackground: '#F0f0f0', alertBackground: '# 004E35′, buttonIconWidth: '64px', buttonIconHeight: '64px', removeIcon: false, removeAbout: true }, excludeCountries: [], locale: "undefined" != typeof window ? window.navigator.language: "en", locale: [
], accessibility: { accessKey: ", highlightFocus: false } }; CookieControl.load(config); var onPageStyle = ""; if ( onPageStyle.length ) { var style = document. createElement('style'); style. innerHTML = onPageStyle; document.head.appendChild(style); }