Federal election: Labor says coalition retirement housing policy will inflate property market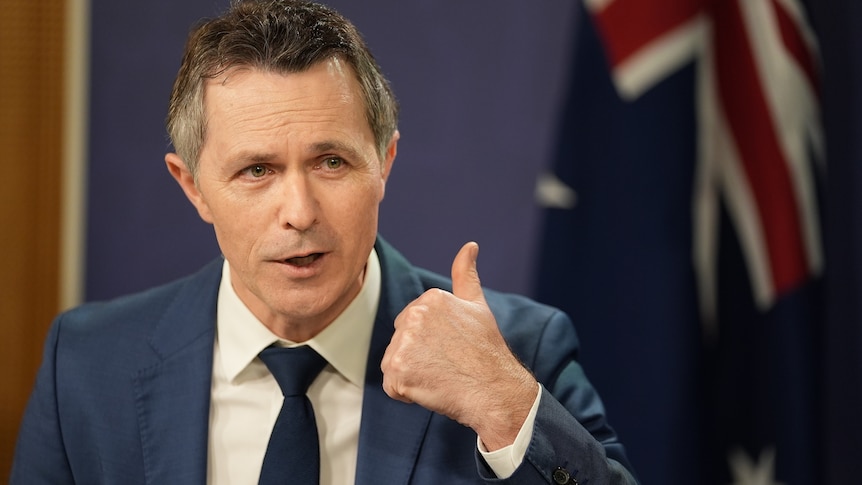 Kids say the craziest things
By political journalist Matthew Doran, traveling with Opposition Leader Anthony Albanese's campaign in Perth
"RUN FOR YOUR LIFE!" a very young child with a remarkably large vocabulary shouted, like the Leader of the Opposition Anthony Albanian wandered to the sandbox of a day care center in from Perth is.
In show business, the old adage is never to work with children or animals. But in politics, and especially in campaigning, both are television gold.
Anthony Albanese thinks he's onto a winner, pushing a cheaper childcare policy for Australian families. He argues that his policy will reduce costs for 96% of Australian families, while the rest will see no change.
The children assembled, far too young to vote, I might add, we are persuaded of a rendition of "A Three-Sided Triangle".
If you don't know the words, and damn you should, it kinda goes something like that.
"A triangle has three sides, a triangle has three sides, from top to bottom and again, a triangle has three sides."
Never has such a basic banger summed up the trials and tribulations of an election campaign – top to bottom on political debates, character assessments, polls and posturing, before returning to the beginning.
Mr Albanese observed some of the clever coloring, before noticing that one of the children was missing a particular text.
"We need more greens," Mr Albanese proclaimed – before realizing the obvious but unintended political double-decker.
Adam Bandtif you are reading this…
The daycare was in the Liberal seat of No chance – currently represented by the Minister for Indigenous Australians Ken Wyatt.
It's an electorate Work would like to pick up, although he is not as hopeful of his chances there as in other Perth seats such as Swan and Pearce.
I can report that there were no obvious tears at the nursery – genuine curiosity and general ambivalence in equal measure when Mr Albanese made his appearance.
Tears were sparked, however, when the media pack tried to kick off another round of A Triangle Has Three Sides.
Clearly not melodious enough for the crafty kids of Hasluck.