Nottingham-based estate agent appoints new associate director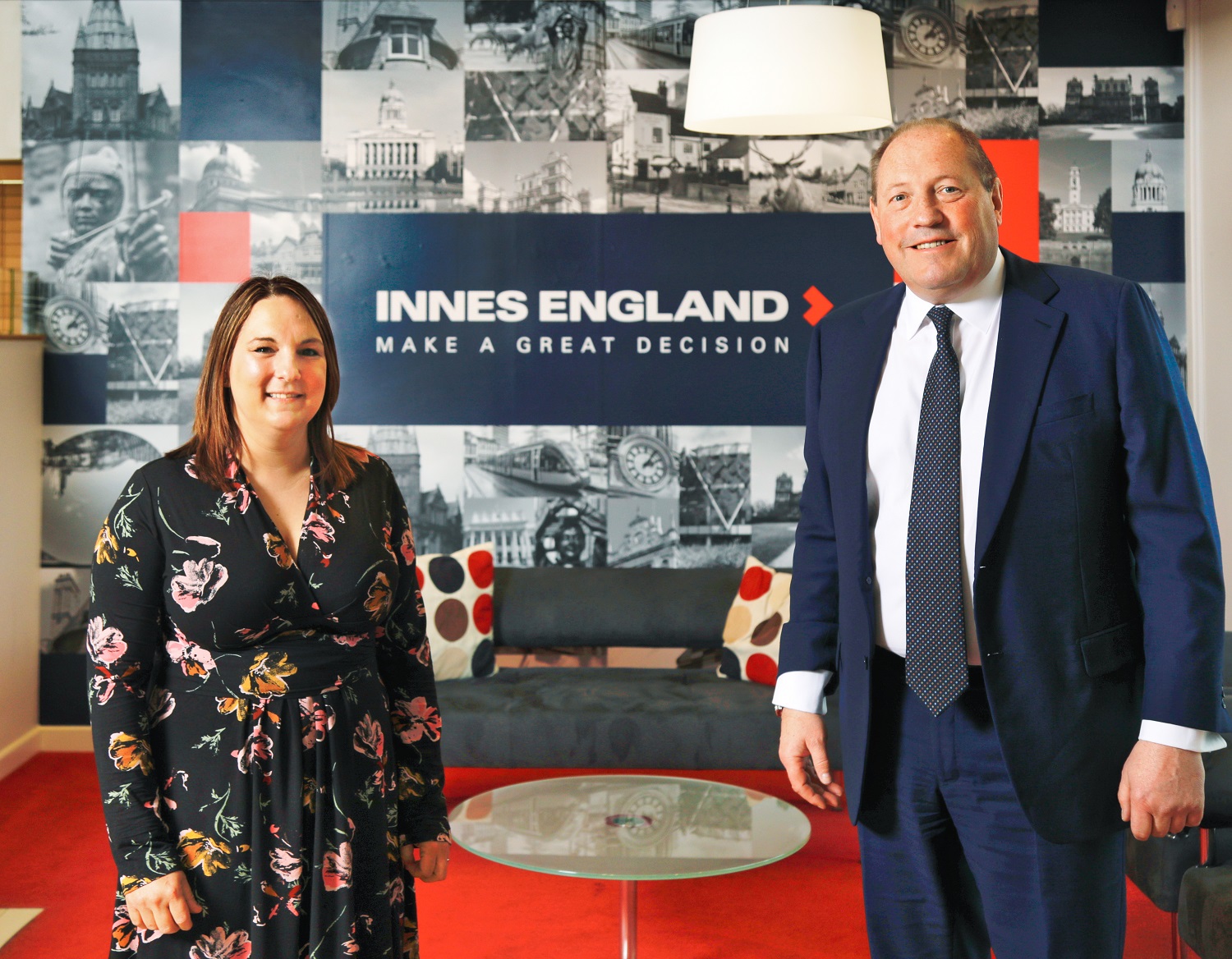 Leading commercial property agency Innes England has welcomed a new associate director to its Nottingham office.
Trish Topliss has joined the firm's construction consultancy team after leaving property and construction consultancy Gleeds, Nottingham, where she was an executive building surveyor for nearly 17 years. Trish brings with her extensive experience in building surveying and project management.
Trish, who has lived and worked in Nottingham for over two decades, said: "I am delighted to join Innes England and the Nottingham team. The opportunity to become an associate director in a new company was too good to pass up. The company has a great reputation in the city and it's one I've been hearing about for years.
"Nottingham is fast becoming one of the brightest and busiest cities in the country and it's wonderful to watch it grow over the past 20 years. The market continues to show no signs of slowing down. I am ready for this new challenge, both personally and professionally.
"Even though I've only been here a month and I'm still struggling to find my bearings and get used to the new environment, I'm excited to pass on my experience to the graduates we have here at Innes. No two days are the same in the field of building surveying and the projects are always varied and interesting.
Innes England, which has offices in Nottingham, Derby and Leicester, revealed this year that investment in the East Midlands commercial property sector hit a record high of £2.29billion in 2021, in its Market Insite annual report.
Trish's appointment strengthens the construction consultancy team, which provides expert advice in building surveying and project management for a range of projects. She is the third person to join the team recently who was educated at Nottingham Trent University, joining Kartar Soar and Dan Knight.
Kartar joined the construction consultancy team in January after moving from Birmingham, where he was a qualified surveyor with Savills, while Dan joined as a graduate surveyor after completing a degree in building surveying.
Mike Thorne, Director and Head of Construction Consulting at Innes, said: "I am delighted to welcome Trish to the team, as we continue to bring in new faces with fresh ideas.
"We know that Trish is a very capable and experienced surveyor who can be up and running straight away. She is already taking on the lead role with Phoenix Futures on their £1.6m care home refurbishment and helping us deliver a multi-million pound refurbishment programme.