'Perfect storm' drives London's top property market to sweet spot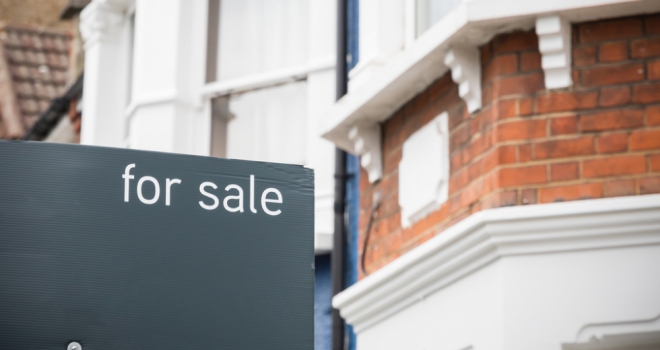 Demand in the capital has recovered from the depths of the pandemic as the "flight home" trend subsides and the UK economy recovers.
The number of potential new buyers registered in London last month was the third highest figure in a decade. Meanwhile, supply finally resumes as the economic warnings mountmortgage rates are rising and owners feel that prices can skyrocket.
Underlining this, the number of new sales instructions in May was the sixth highest figure in ten years.
With high demand and supply, the inevitable result is more transactions. Indeed, the number of offers accepted in May was the highest monthly figure in a decade.
The pattern is broadly similar in central and outer London, with both areas recording a ten-year high for offers accepted.
Although there is a lag before sales figures also rise, May was the tenth strongest month in a decade for trade when the impact of stamp duty holidays is removed.
Tom Bill, Head of UK Residential Research at Knight Frank, says: "The stars are aligning for buyers and sellers in the London property market, with supply increasingly able to keep pace with robust demand. For those wondering when this period of high activity will end, it is likely to last longer in Zone 1 due to the recession-proof qualities of central London and the fact that a longer-term recovery is In progress.
"It's a perfect storm," said Andrew Groocock, sales manager for Knight Frank's City, East and North region in London. "Our sales pipeline in London is the largest it has ever been and exceeds even the busiest periods of the stamp duty holiday."
Prices in central and peripheral London are increasingly following different paths as explored in more detail here. Indeed, the Knight Frank provide that PCL prices will outperform most other UK markets over the next five years.
Main Central London (PCL) is in recovery mode after seven sluggish years caused by tax hikes and political uncertainty. International buyers, who have yet to return in significant numbers, will only accelerate this trend.
Meanwhile, quarterly growth in prime Outer London (POL) fell for the third consecutive month in May, as the space race became slightly less frantic and rising mortgage rates and rising costs of living caused havoc.
PCL prices rose 2.4% in the year to May, which was the highest annual growth rate since April 2015. In the London periphery, prices rose by 4, 8% over the 12-month period, which was also the highest annual growth rate in over seven years.
Underscoring the possibility of recovery, prices at PCL are still 15.3% below their last high in August 2015, while prices at POL remain 7.8% below their last high in July 2016.