REAL ESTATE AGENT PARODIES JAY CHOU MV TO SELL UNIT IN PUNGGOL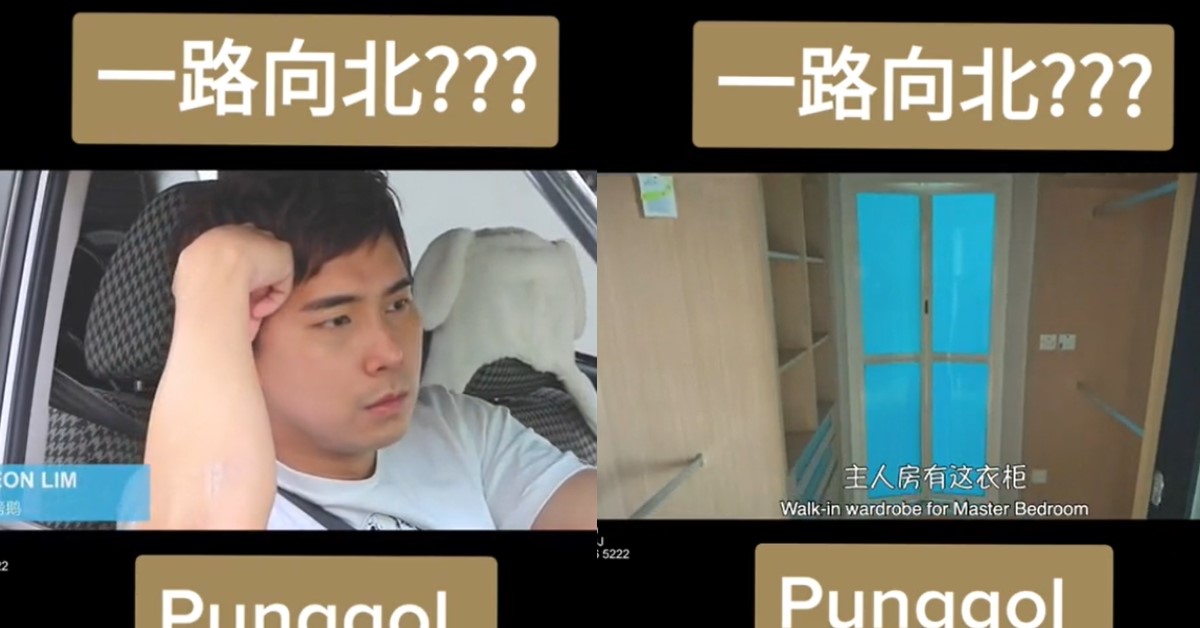 With so many estate agents in the property market in Singapore right now, the competition to attract clients and close sales has also increased.
As competition increases, real estate agents will also need to improve their marketing strategies to attract the attention of potential buyers.
A real estate agent on Tiktok by the name of Leon Lim, who also participates in the 2005 edition of Project Superstar, has taken his marketing strategy to another level.
While most real estate agents usually make Home Tours videos touring the house and promoting it, Lim took matters into his own hands and decided to do a Music Video Home Tour, parodying the hit song by Jay Chou, "All the Way North".
Real estate in Punggol
In the Tiktok video, Lim was seen trying to promote a 5-piece HDB unit at Block 188, Punggol.
He begins by complimenting the block number as beautiful, as the number 188 in Chinese customs represents prosperity.
He goes on to say that the unit is within walking distance of Waterway Point.
In terms of sunlight, Lim said the unit faces west which will spare the unit from the hot afternoon sun.
He then goes on to share the features and amenities provided by the unit and then leaves his contact number for interested buyers to contact him if they have any questions.
After leaving his contact number, he begins to list all the amenities available near the unit, highlighting the convenience of the unit's location.
It also says it's located near major highways and the bus and MRT interchange, making it convenient for commuting to work and the city.
He then ends by inviting potential buyers not to pass up the chance to acquire a beautiful and well-located unit.
To let our viewers have a comparison between his parody, we have included Jay Chou's original song as well as Lim's parody below.
Full video loading
Lim's parody:
Original song by Jay Chou:
Image and video source: Tiktok/@leonlimyz, Youtube/周杰倫 Jay Chou