Residential real estate market saw substantial 20-year price increases through 1Q2021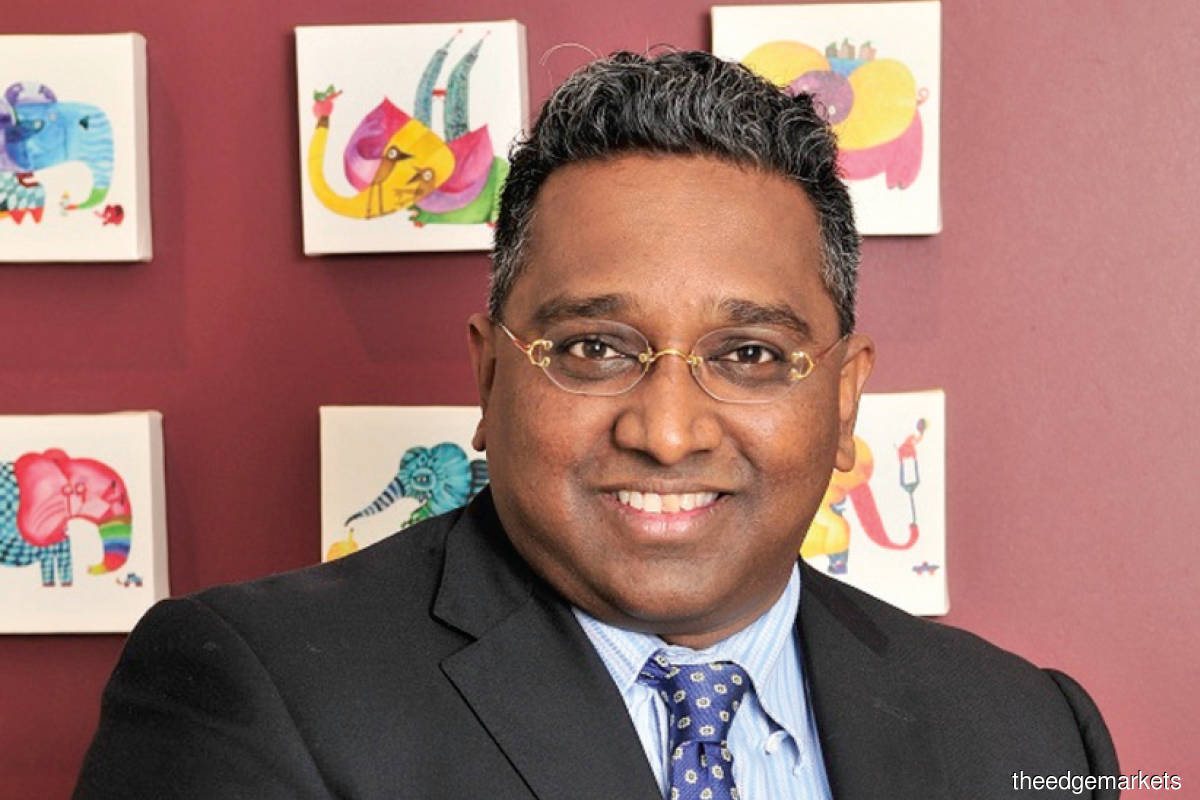 Average house prices in Kuala Lumpur, Selangor, Johor, Penang, Perak, Pahang, Sabah and Sarawak showed significant growth from 2000 to Q1 2021 (1Q2021), with KL and Pahang registering the most notable average annual change greater than 5%. Incentives provided by the government to stimulate the real estate market, which has been affected by the Covid-19 pandemic, have helped several states achieve a steady increase in annual growth in 2020 and in the 1st quarter of 2021, according to the managing director and CEO of Zerin Properties Sdn Bhd, Previndran Singhe. .
Referring to Zerin Properties' 20-year residential property market performance report, Previn notes that the average house price in KL was RM245,249 in 2000 and RM708,812 in 1Q2021, a year-on-year change. average of 5.6%. The largest annual change occurred in 2012, with an increase of 17.48%. However, there has been a continuous decline in the price growth pattern for 2018, 2019 and 2020 at -4.53%, -12.76% and -4.13% respectively.
"The contraction in property prices was due to the property surplus in 2019, with KL experiencing one of the highest property surpluses in the country. This prompted developers to reduce the price of affordable housing, reflecting the contraction in average house prices. Meanwhile, the annual change in 1Q2021 increased by 2.82% due to favorable government initiatives, such as the overnight rate of 1.75% [that was] maintained by Bank Negara Malaysia," he says.
In Selangor, says Previn, the average house price was RM204,105 in 2000 and RM534,846 in 1Q2021, with an average annual change of 4.8%. Double-digit growth was recorded for four consecutive years in 2010 (12.88%), 2011 (11.20%), 2012 (10.46%) and 2013 (10.12%). The highest annual change for Selangor was in 2015, at 23.11%, while the increase in 2020 was only 3.63%.
Being the most populous state in the country and the largest contributor to gross domestic product (GDP) – with a large proportion of manufacturing, warehousing and port-related activities – Selangor has been able to sustain demand for residential properties in the over the years and ultimately provide a buffer against any drastic price declines in the state.
"In 2000, the average house price in Johor was RM132,872, while in 1Q2021 it was RM350,000 – an average annual change of 4.8%. There was a slight dip in price growth to -1.43% in 2020, due to real estate over-indebtedness issues, which led developers to offer more discounts to dispose of unsold units," says Previn.
The state recorded the highest real estate overhang in 2020, with most units being condominiums or serviced apartments. Most were located in Iskandar in Malaysia, where developers initially built homes for foreigners.
The average house price in Penang was RM174,279 in 2000 and RM300,000 in 1Q2021, an average annual change of 3.2%. The price fell 16.14% and 5.6% in 2018 and 2019 respectively, before stabilizing in 2020.
"The decline in average house prices in 2018 and 2019 was likely due to developers offering more affordable housing to reduce overhang in Penang. As such, most property prices in Seberang Perai have declined by 5% to 10% in 2020. The increase in average house prices in 1Q2021 could be due to a positive response from the reintroduction of the campaign Home Ownership Program (HOC)," says Previn.
In Perak, the average house price was RM89,525 in 2000 and increased to RM235,000 in Q1 2021, an average annual change of 4.5%. The state recorded double-digit year-over-year growth for two years – at 10.5% in 2011 and 11.88% in 2014. "The affordable prices offered for most properties in Perak matched the income level of the general public, which has contributed to the steady increase in average house prices.This has led to increased demand for properties, especially landed properties, despite the effect of the pandemic," says Previn.
The average house price in Pahang was RM82,456 in 2000 and stood at RM230,000 in 1Q2021. Previn points out that the highest recorded annual change occurred in 2015, at 20.73%, followed by the second highest in 2011, at 14.63%. He explains that the annual change increased by 3.12% in 2020 and by 2.31% in 1Q2021 due to the boost given to home sales under the HOC and the short-term economic stimulus plan (Penjana ). Most of the price growth occurred in landed properties, with buyers preferring landed properties to high-rise buildings.
The average house price in Sarawak, meanwhile, was RM175,005 in 2000 and RM368,969 in 1Q2021. The average annual change was 3.9% and the largest annual change was 20.52% in 2012. Despite a drop in house prices in 2019 to -0.29%, they gradually increased by 3.83 % and 4.21% in 2020 and 1Q2021 respectively.
"Buyers appreciated the HOC environment and low interest rates, which contributed to price growth in 2020 and 1Q2021. The low 1% interest rate granted by the state government to buyers of B40 helped maintain positive year-on-year growth," Previn said.
The average house price in Sabah was RM182,870 and RM363,660 in 2000 and 1Q2021 respectively. The average annual change was 3.8%, with the largest annual change being 13.11% in 2012. There was a slight decrease in the annual change in 2019 to -3.63% and in 2020 to – 11.20%. Nevertheless, it increased steadily by 5.48% in 1Q2021.
"Due to the pandemic, developers had to lower their home prices by 20% as they focused on promoting existing projects in 2020. The HOC also helped the market rebound in 1Q2021," says Previn.
The housing market expects a positive rebound in 2022
Previn observes notable growth in average home prices in the respective states over 20 years. "Over the past two decades, Malaysia's real estate sector has been a major economic driver, providing vast investment and opportunity. The country's economic expansion over the years has helped tens of millions of Malaysians find their dream home. Population growth and the increasing desire of citizens to own their homes are the factors contributing to the growth of residential market activities and house prices.
Residential real estate overhang is a long-standing problem and can only be solved by developers themselves. Previn believes that developers should be more sensible and cautious in their projects by conducting deeper and more comprehensive feasibility studies. The real estate overhang mainly occurs due to overpriced and poorly located projects. Therefore, understanding the location, buyer purchasing power and target market is essential to ensure project viability.
"Furthermore, government and policy makers need to be more transparent in handling the housing surplus issue. A national database that registers specific projects and prominent property developers should be created and accessible to the public," he said.
He notes that the additional allocation of RM1.5 billion for the development of Rumah Mesra Rakyat under the 2022 budget is one of the incentives that can help boost the housing market. However, an effective mechanism is needed to implement the program, he adds. Also, the RM2 billion guarantees given to banks through the Housing Secured Credit Scheme is good as it opens up a market for those who will now be able to buy properties where they could not before. This will contribute, to a lesser extent, to reducing the country's real estate surplus situation.
"We have also seen property developers opting for price adjustments and/or introducing attractive sales packages into their new launches to match the affordability of target markets, resulting in more transactions in the market," he adds.
It is good that the proposal to abolish the Real Estate Gains Tax (RPGT) on homes handed over from the sixth year by Malaysians and permanent residents of the country has been approved, Previn says. "It has been advocated by the Malaysian Institute of Estate Agents (MIEA) task force and is a positive step towards reviving the property market, which can boost secondary market transactions and encourage house purchases on the primary market.
According to the National Center for Property Information Center's Real Estate Market Report in 1H2021, there was an improvement in residential market activity, with a year-over-year increase of 22.2% and 34, 7% of transaction volume and value respectively. There is pent-up demand among buyers and investors who either refrained or were prevented from buying and investing last year due to the movement control order.
"We expect 2022 to be an exciting year with a more resilient market. With vaccination rates rising and the economy reopening, the housing market is expected to rebound positively with stronger demand and be attractive to buyers with attractive sales offers coupled with low interest rates. concludes Previn.