San Antonio City Council offers additional property tax relief to residents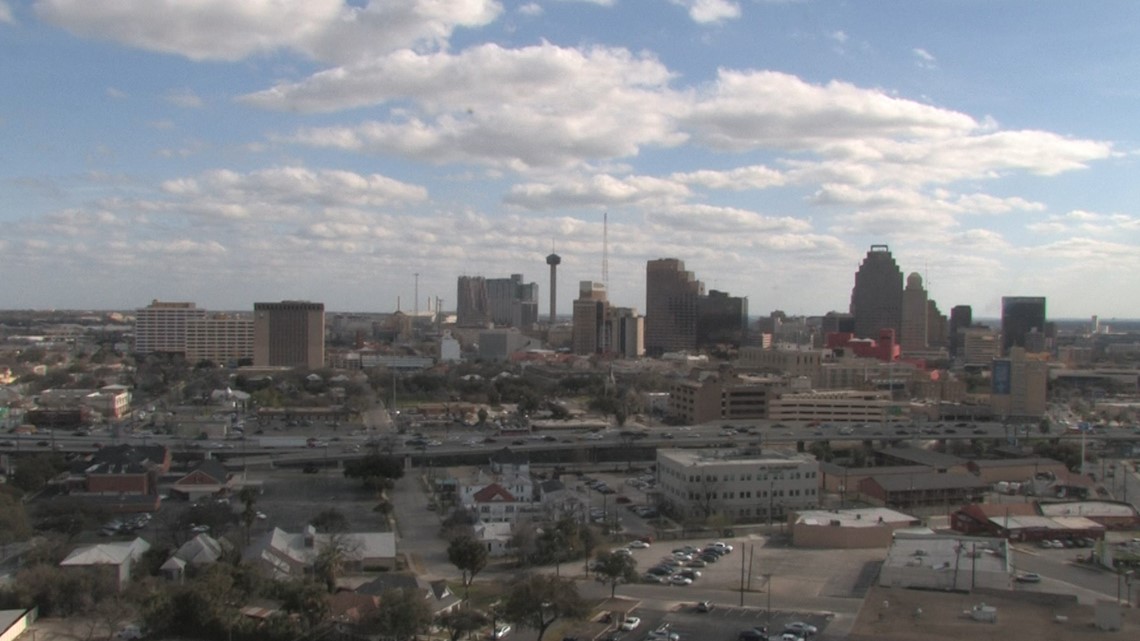 City Council has approved homestead exemptions that will impact hundreds of thousands of households across the city.
SAN ANTONIO — The San Antonio City Council approves an increase to existing homeownership exemptions for San Antonio homeowners, providing relief to all homeowners, including seniors and people with disabilities.
During Thursday's meeting, city staff made a presentation increasing the blanket exemption for homesteads to 10% of a home's appraised value, increasing the exemption for people age 65 and over $65,000 to $85,000 and increasing the disability exemption from $12,500 to $85,000. .
For every homeowner who qualifies for the above exemptions, 240,000 homes would be affected. Board members voted 10 to 0 to approve the increases.
"We have found common ground," Mayor Ron Nirenberg said after the vote.
City of San Antonio deputy chief financial officer Troy Elliott said residents won't see an increase in their tax bill from last year. They might see a minimal reduction.
"It's not that we couldn't do more, I think we wanted to provide balanced relief or a balanced process. As I mentioned to the board, it's what to look for, how to balance the relief of the 'property tax for our residential customers, but also provide relief for our commercial, multi-family and small business owners,' Elliott said.
These changes will be reflected in the city's tax bills to be released in October.
According to city staff, they looked at 15 different scenarios to provide property tax relief.
Under state law, there are certain tax limitations, including an assessment cap where all Texas homesteads are limited to an increase in assessment value of 10% per year. When the state legislature passed SB2 in 2019, it reduced the property tax reduction rate from 8% to 3.5% applicable to the maintenance and operations portion of the tax rate.
The city can't exceed the 3.5% revenue cap without triggering an automatic election, but the city says there will be a proposal to cut next year's tax rate in the proposed budget, which the city manager will present in August.
"When you look at the tax bill, it's really a factor of three different things…you have the cap on the assessed value at 10%, it's a function of the exemption that we increase to 10%, and then you also have the reduction in the tax bill," Elliott said.
City documents indicate that in fiscal year 2022, the city provided $72.4 million in tax relief to citizens with existing homestead exemptions. The increased exemptions will provide an estimated $93.8 million in relief to residents.
It comes at a time when house prices continue to rise and protests against property values ​​are at record highs.
According to the presentation, 170,200 protests were filed with the Bexar County Assessment District protesting the assessed value of homes.
The measures received praise from all council members, but some acknowledged they could do more to provide relief.
"This vote today is a good start but not enough to stop the displacement of residents, it will only be a small part of their bill but we need to do more," council member Jalen McKee-Rodriguez said.
Councilman Clayton Perry said he was "in on" the proposal after pushing for property tax relief since the council's goal-setting session for the coming budget year.
The increased property exemption won approval from the president of the San Antonio Board of Realtors.
Tracie Hosslocher, president of SABOR, said in a public commentary last year in San Antonio that average home sale prices rose to $396,000 and appraised home values single-family homes have increased by 28% this year.